Christmas was a success!!!!!!! We could not ask for a better reaction from Makaylee. She walked out into the living room and just stopped and gasped at everything. It took her a bit to come in then she started running from one thing to the next. The kitchen, fish, elmo couch, and easel. She didn't touch anything right away, and then she started playing. She LOVED everything. Well, everything except opening presents, and the rocking horse. We tried to get her to open the presents, but she just kept telling us no. So she watched us open the presents and played with the toys once they were out of the package. Makaylee also got a rocking horse that moves its head and tail and neighs from her Nana. She will not go anywhere near it and keeps saying "Bye Horseee" wheneve she see's it. We had to remove it from the living room.
Here are some pictures:
Her presents set up: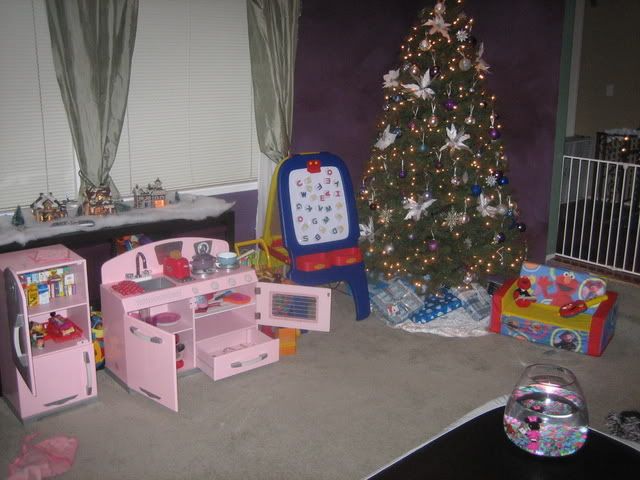 Here she is when she first entered the living room: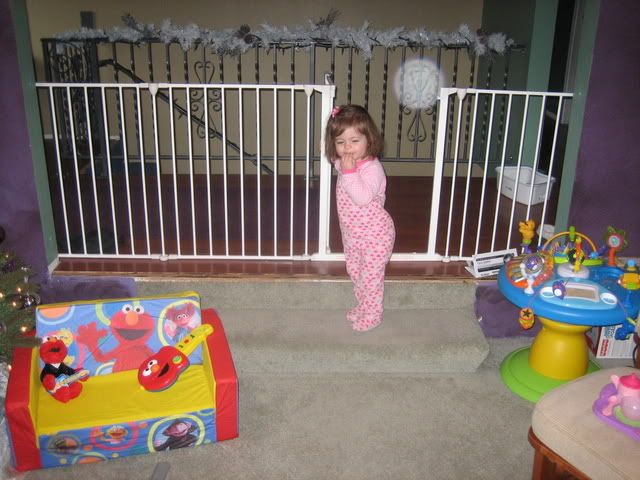 Looking at her gold fish. We got a real fish tank (10 gallons) that is now set up on her dresser in her room. This was just for Christmas morning. We named the gold fish Dorothy for the gold fish on Elmo's world and Hush for the gold fish on the goodnight show. Ever night we have to say goodnight to the fish now, and she says hi to the fish everymorning.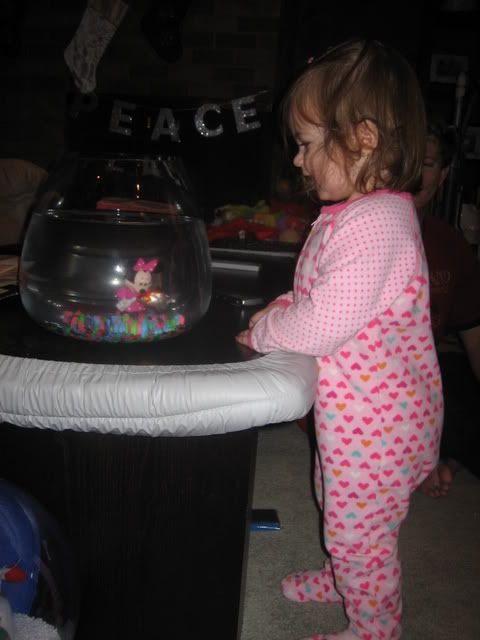 Exploring the kitchen: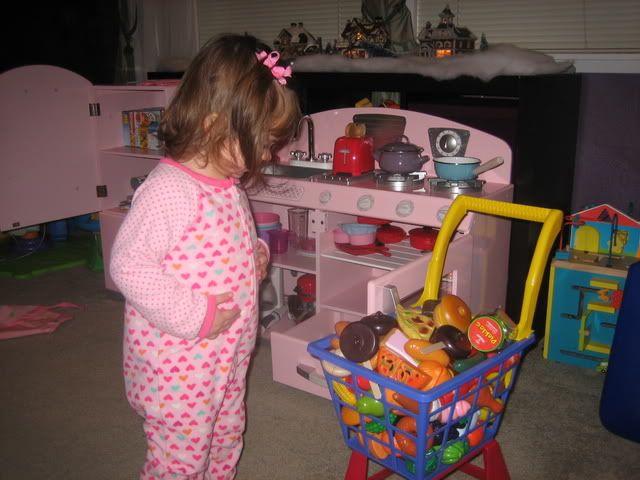 So excited about the play food, which she LOVES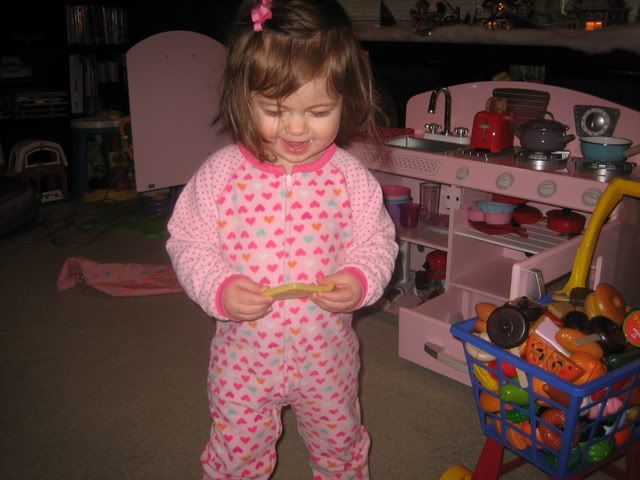 So that was our Christmas morning. Makaylee loved it. She was in a good mood all morning, then cranky the rest of the day. But she has been having a ton of fun playing with all the new toys. I am constantly picking up play food and kitchen accessories from all over the house, but she loves it! She makes a GREAT cup of tea and even spoon feeds it to you ;)