Kaidens room will be the old guest bedroom. Which we already have painted a light cappacino color with green carpet. So we tried to find a theme that would go with these colors. We could repaint without a problem, but changing the carpet is another story. Here are some pictures of the room right after we got the carpet in: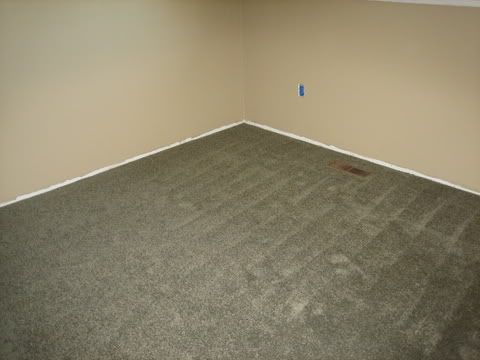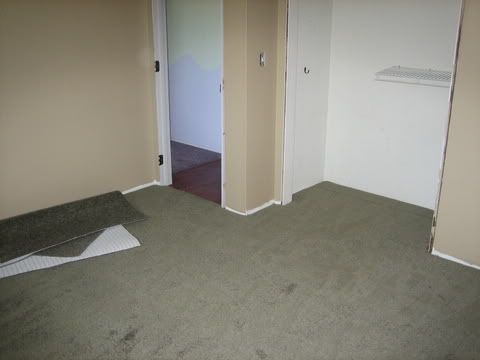 So here is the nusery set we are thinking about going with: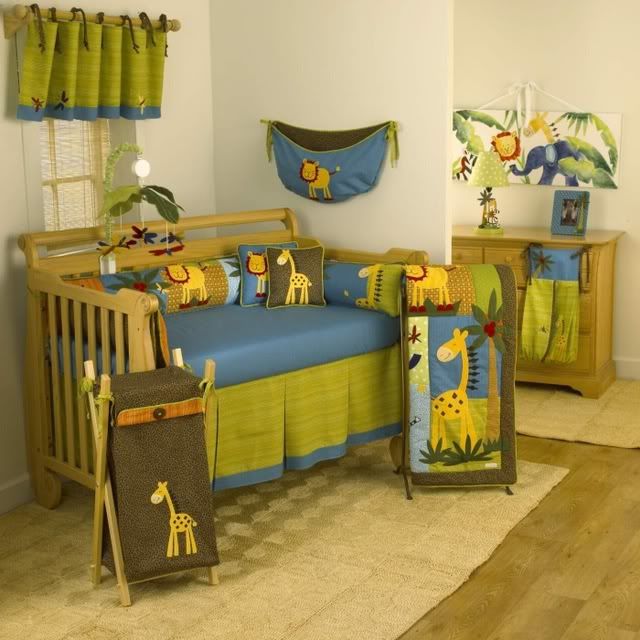 We have decided to not purchase a new crib for Kaiden. Instead Makaylee will be getting a new bedroom set, and Kaiden will be using her crib, changing table and dresser. We figured this would be better rather than having two cribs. Plus her stuff is like brand new anyway. So, that is the plan at the moment!