We had a great weekend. We went to the pumpkin patch. Makaylee LOVED the pumpking patch, so we ended up going both days. They had a pumpkin patch, corn maze, hay bales to play on, animals and a childrens activity barn. We got some wonderful pictures. Makaylee loved walking around looking at the pumpkins. The activity barn was a ton of fun! They had a bunch of pans and buckets to bang on which was okay fun. But Makaylee LOVED the rubber duck races. They set up some gutters upside down on a platform and had water pumps on one end to "race" the ducks to the other end by pumping. Of course Makaylee kind of enjoyed the pumping, but she loved watching the ducks fall off the edge into the bucket of water. Also playing with the ducks in the water. We walked over and saw some animals and overall had a great day. The next day we asked Makaylee what she wanted to do and she said she wanted to go to the pumpkin patch. So, we went ahead and went back. I have some video's to share of the pumpkin patch, but youtube is down right now, so I will do that another day. But here are some great pictures:
Look, everyone is looking at the camera and smiling!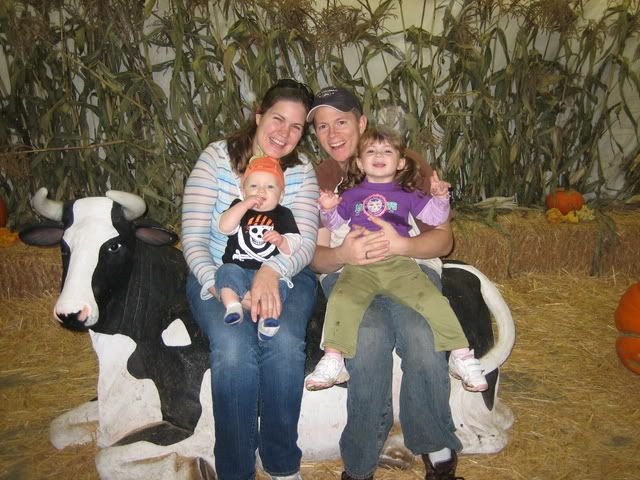 Happy boy sitting on a pile of pumpkins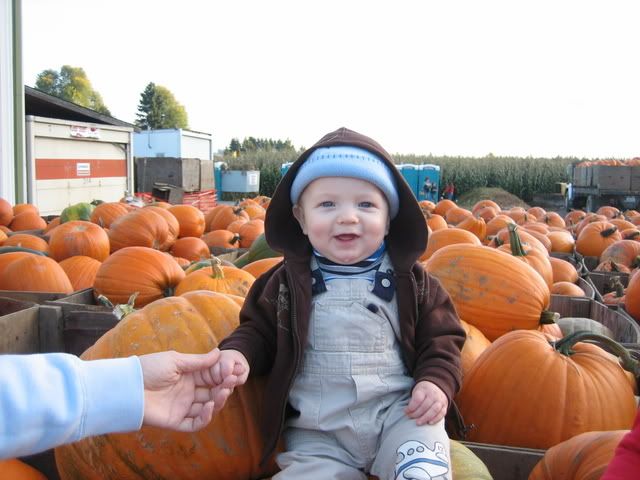 Makaylee and Daddy smiling. This is her new cheese smile when we tell her to look at the camera and smile. Not sincere, but still cute!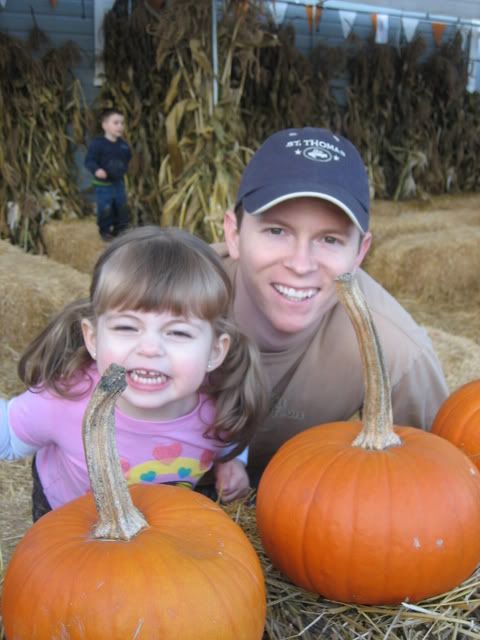 Both the kids. Please smile at the same time. Come on kids, please! Well, look at the camera at the same time okay??
I LOVE LOVE LOVE this pic of him.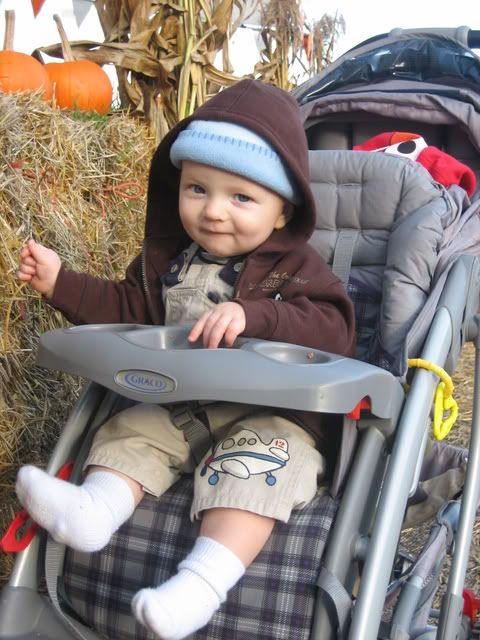 Hey look, a giant spider!