Well, the title says it all! My baby is getting so big! I cannot believe it!!!!!! He has been rolling from belly to back for a couple weeks, and I just don't think I have posted that yet. I have been trying to get him to sit every couple of days, and yesterday he did it! I could not believe it! He can also stand unassited propped up on something for a couple of seconds. I have pics!
Here he is sitting, love the look: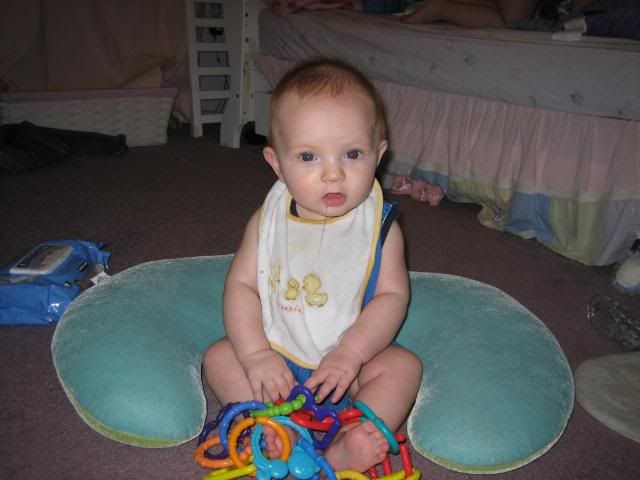 Here he is standing. I know it isn't a great shot, but I have to be close so I can catch him if he starts falling :)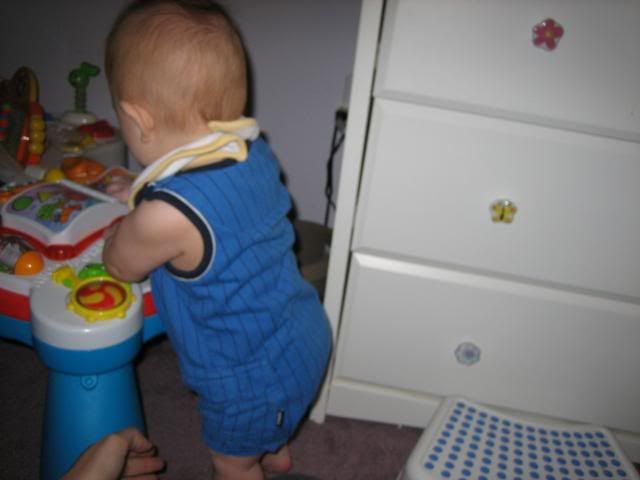 Just a happy boy out on the deck while we were painting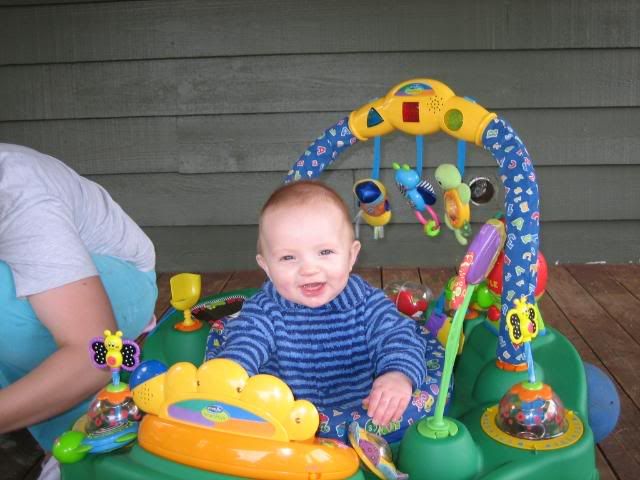 He can hold himself for a second or two on his hands and knees, but to get the pic I put a stuffed zebra under his belly to hold him so he didn' face plant.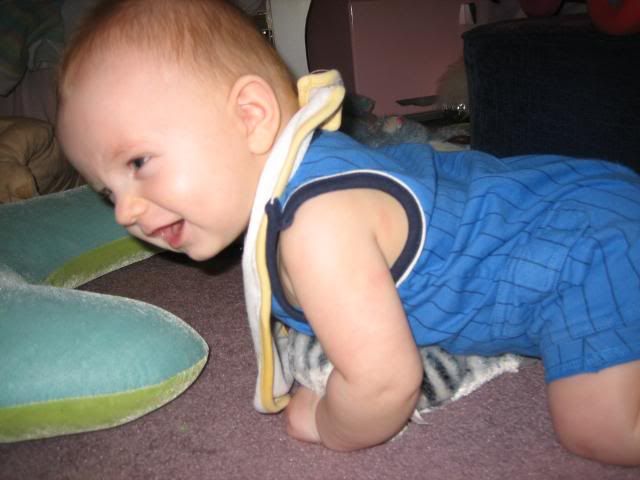 This is like one of the best pics ever of my two kids smiling together!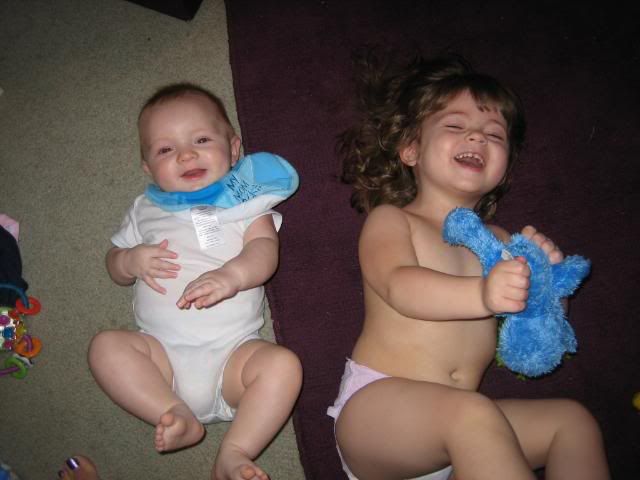 Makaylee loves holding Kaiden now that she has figured out she can. Of course now he is getting almost to big for her to hold!